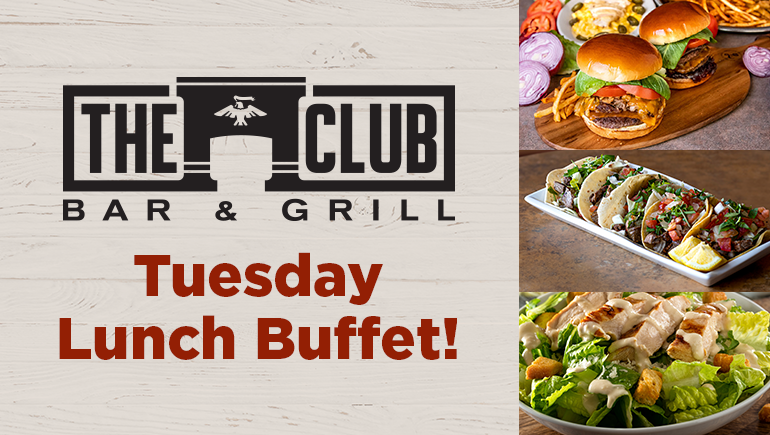 Join us for Lunch Tuesdays at The Club Bar & Grill.
Experience a delightful midweek break. Treat yourself to a culinary adventure with a different menu each week. Mark your calendars and spread the word - Lunch Tuesdays are not to be missed!
We can't wait to serve you a different lunch experience every Tuesday!