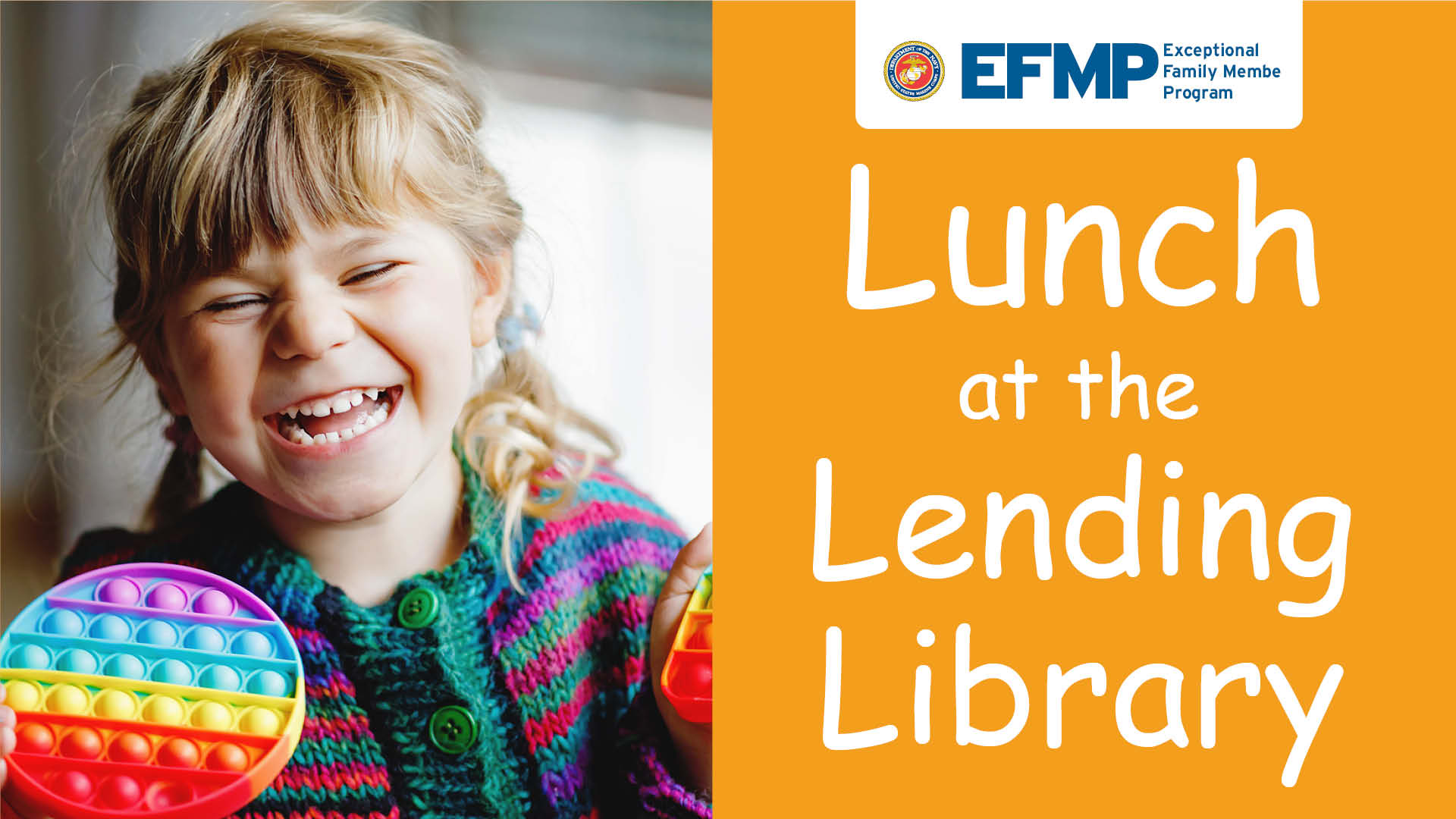 Lunch at the EFMP Lending Library-Introduction to EFMP:
Learn about the benefits of being enrolled in EFMP, meet the staff, explore the Lending Library and learn about our Connection Support Club-SSI/SSDI and Medicaid Waiver Training. Understand the difference between Medicaid and SSI. Identify Eligibility and learn about valuable resources.
Lunch and refreshements will be provided to all attendees. Registration is recommended.