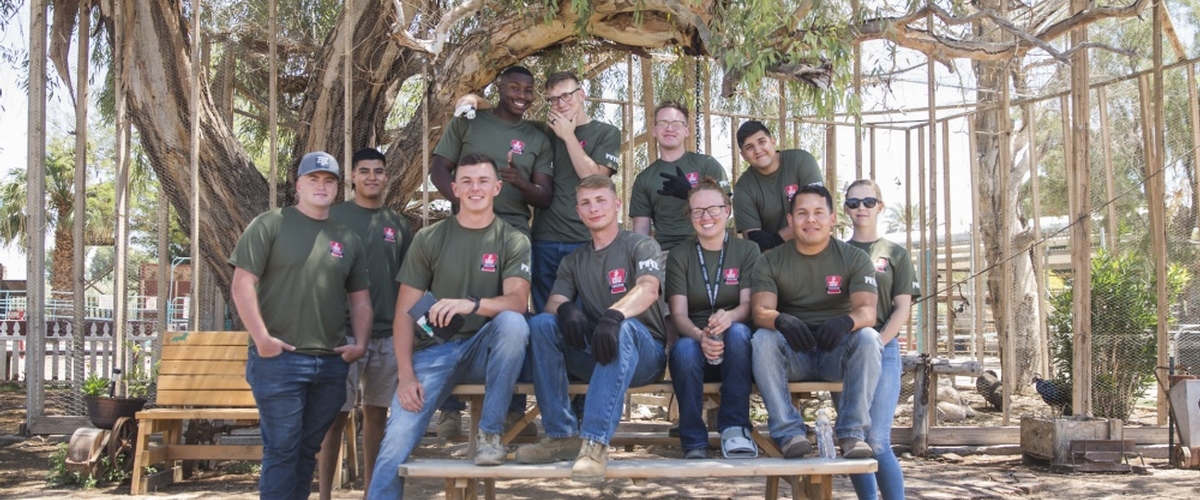 ---
Now in its fourth year, the Single Marine Program (SMP) Days of Service week runs from April 22 until April 28, 2019. Incorporated into National Volunteer Month (April) and closely following National Volunteer Week, SMP Days of Service celebrates Marine community involvement and leadership and invites Marines to step up and participate in volunteer initiatives around the community.
This video is one in a series of snapshots showing the impact Marine Corps volunteerism creates. Through SMP Days of Service, the Corps brings to life the Commandant of the Marine Corps' message to "lead like you want to be led." This message is the foundation of the Leading in My Community campaign, which encourages Marines to develop leadership skills through community service and showcases Marine and family volunteers who are setting an imitable example. The campaign is designed to highlight that lessons learned through volunteerism can add to a Marine's overall leadership abilities, both on and off the job.
Featured in the video are Staff Sergeant Shawn Rose and Marine Corps Community Services (MCCS) Single Marine Program Coordinator Jennifer Merlo speaking about the importance of volunteerism, connecting to the community and leading through service. SMP Days of Service builds on the program's pillar of community service and has had an enormous impact within participating communities and organizations across various Marine Corps installations since its inception in 2015. In fact, as Jennifer Merlo mentions in the video, many organizations approach the Single Marine Program for partnership because of the great reputation of Marine and Sailor volunteers.
"Volunteering not only makes a difference within a community, it helps Marines and Sailors excel in their jobs and promotes camaraderie, teamwork, and personal growth," says Michael Brown, Program Manager for the Single Marine Program and Recreation Centers at Marine Corps Headquarters.
You can view the video on Marines.mil and www.usmc-mccs.org. Contact your installation's SMP Coordinator for ways to get involved with Days of Service and lead in your community this week!