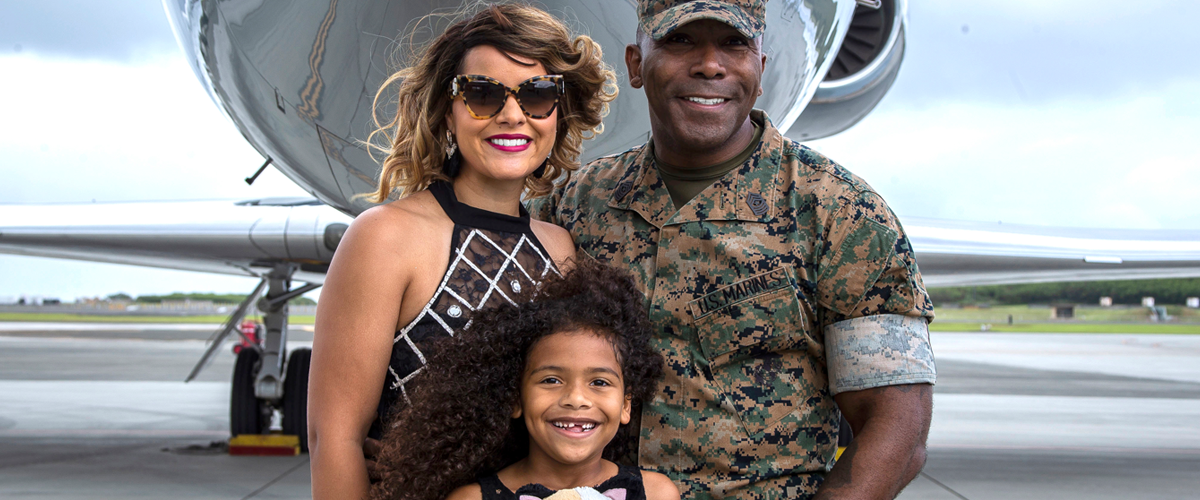 Inns of the Corps Yuma
Inns of the Corps Yuma is within walking distance of many privileged attractions on the station. A large pool, the Marine Corps Exchange, Marine Mart, theater, bowling center, fitness center, eateries, and many other conveniences, are all nearby. While you are visiting, enjoy the city of Yuma with its many historic sights such as infamous Yuma Territorial Prison and the Gateway Park downtown. Book your reservation now. Now accepting pets (limited rooms). Please call for availabliltiy.
Our spacious rooms will have you feeling like you never left home. These rooms come with luxurious vaulted ceilings and a rear sliding glass door leading to a private patio and grassy courtyard.
---
Starting from November 1, 2023, until January 31, 2024, we are pleased to offer our guests a special Seasonal Rate Promotion. Leisure reservations made during this period for a minimum of 2 nights will be eligible for a generous $10 discount off their stay.
**Promotion Details**
Promotion Period: November 1, 2023 - January 31, 2024
Minimum Stay: 2 nights
Payment: Guests are required to pay at the time of booking.
Reservation Guarantee: A guaranteed reservation is necessary to avail of this promotion.


Please call the facility directly and mention BOOKED2SAVE

.
Don't miss out on this fantastic opportunity to experience a memorable stay with us at an exclusive rate. Book your getaway today and take advantage of our Seasonal Rate Promotion.
For reservations and inquiries, please contact our reservation team at (928) 269-2262.
We look forward to hosting you during this special season!
---
Room Type
PCS/TAD
(per night)
Leisure
(per night)
Double Queen Kitchenette
$107
$127
King Bed Standard
$98
$107
Marine Lodge – Standard
$96
$96
Marine Lodge – Suite
$107
$107
ADA-compliant rooms are available.
| | |
| --- | --- |
| Room Amenities | Facility Amenities |
| High-Speed Internet Access | Laundry Facility |
| Health & Beauty Products | Food & Sundries Available 24/7 |
| Coffee Maker w/ Free Coffee | MCX Shopping |
| Refrigerator | |
| Microwave | |
| 32" HDTV | |
| Premium Cable | |
| Queen or King Size Beds | |
Arriving
Check-in is at 3:00pm MST. Check-out is at 11:00am MST. Late check-outs must be approved by management.
Rooms
Our rooms are smoke free. Smoking is permitted in the patio areas. Guests are responsible for properly extinguishing and disposing of cigarettes. Please note that we will assess a $250 cleaning fee for smoking in the room.
House keeping service is performed between 9AM and 3PM. Towel left on bathroom floor will be replaced.
We ask guests to clean up dishes in rooms with kitchenettes. A $50 cleaning fee may apply for unwashed dishes.
Missing or damaged keys may be replaced for a $1 per key.
Guests are responsible for lost or damaged items, and will be charged for repair or replacement.
Pets Welcome
Pets are allowed. Limit 2 pets. Max pet weight is 75lbs. Pet must have a kennel.
Reservations for 1-6 nights: $50
Reservations for 7-30 nights: $100
Cancelling Your Reservation
TAD/PCS: You may cancel your reservation at no charge until 6pm on the day of arrival.
Leisure: You may cancel your reservation with no charge until 48 hours before the day of arrival.

Please note that we will assess a fee for the first night if you must cancel after this deadline. If you have made a prepayment, we will retain all or part of your prepayment. If not, we will charge your credit card.
Hours
Sunday
24 HOURS
Monday
24 HOURS
Tuesday
24 HOURS
Wednesday
24 HOURS
Thursday
24 HOURS
Friday
24 HOURS
Saturday
24 HOURS