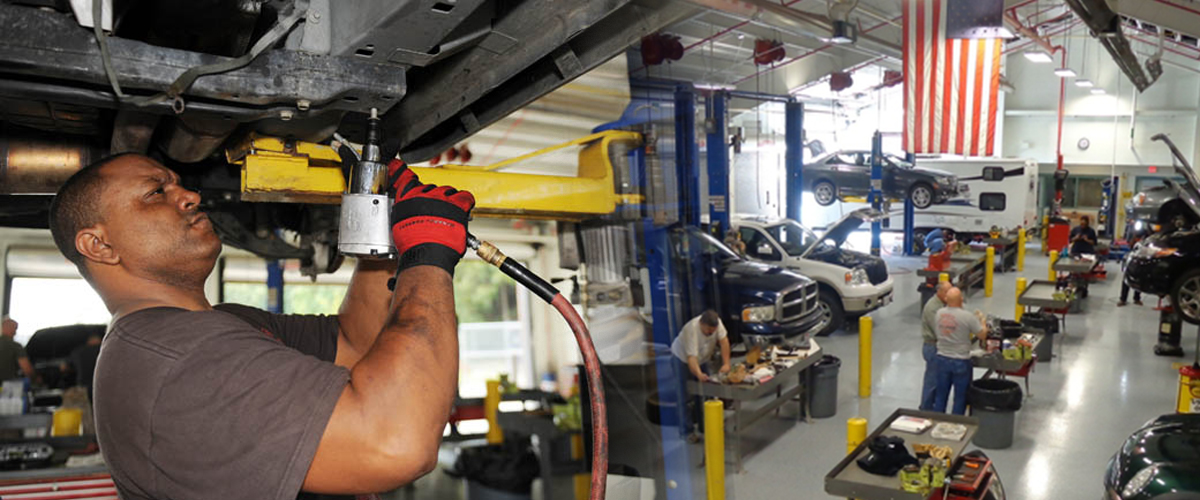 ---
Anything having to do with auto repairs can be very costly. As someone who knows absolutely nothing about vehicles, I have shelled out way more money than I'd like to admit on auto repairs. I'd love to be able to save money and fix my vehicle myself but the only thing I know about vehicles is how to drive them, and according to my sister, not very well.

Lucky for both of us, MCCS has the perfect solution: the Auto Skills Center. MCCS operates 18 Auto Skills Centers, offering the ultimate do-it yourself automotive experience. Whether you're looking to repair, restore or soup up your auto, the Auto Skills Center offers everything you could possibly need. From an extensive collection of tools, advanced machinery, battery chargers, a brake center, steam cleaners and electronic testing equipment to approved HAZMAT storage and plenty of space to work on vehicles, the Auto Skills Center is the perfect place for do it yourself auto repairs! The center is also staffed with knowledgeable Automotive Service Excellence (ASE) certified mechanics who are available to provide advice, computer printouts, comprehensive repair manuals, and direction on how to complete just about any repair job.

The Auto Skills program saves Marines and their families millions of dollars each year. On average patrons save about $75 to $100 per visit compared to select services at commercial alternatives. Repairing your own car can save you money and when done right, is actually a lot of fun!

Check out the Auto Skills Program page for more information.