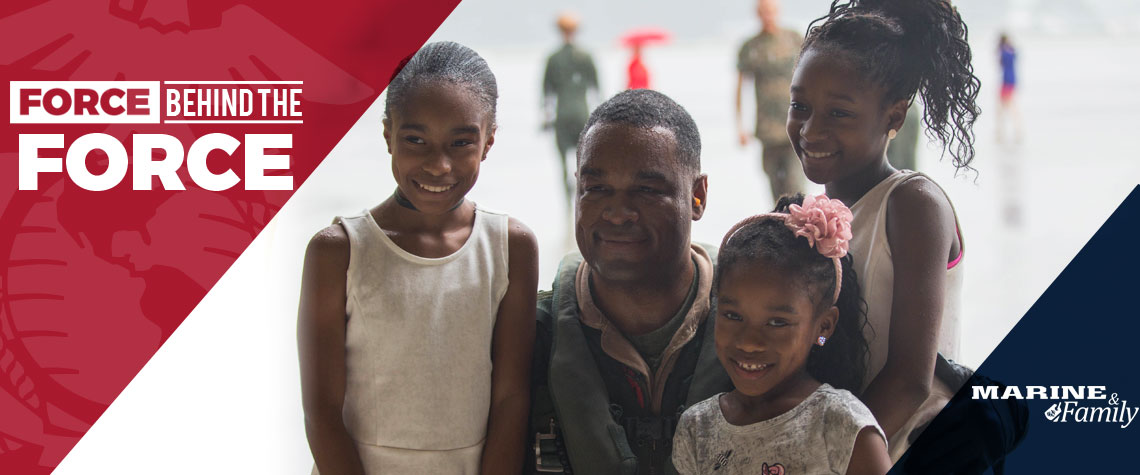 ---
November is designated as National Military Family Appreciation Month. It is when the country honors military families, acknowledging the sacrifices they make while supporting their servicemen and women. Having grown up as the daughter and then the wife of a Marine (through enlistment and then as an officer), I've seen a lot of these experiences firsthand. I don't think people realize the magnitude of sacrifices that kids and families make, especially kids. Watching and waiting for their loved ones on each deployment, and then having to say goodbye to new friends and adjust with each Permanent Change of Station — it's a lot.
However, I also don't think that those outside realize how resilient our families are, and how we come together, families of all shapes and sizes, to get through each change, each absence, each life event.
One of the hardest instances I can think was a deployment that happened several years ago. My husband didn't leave with a unit, so unlike before, we didn't have the rest of the unit's families to rely on, nor did we have any clear information on when he would be returning. To top it off, we had just been stationed at Okinawa, so everything, including the culture, was new.
We got through the summer by traveling home to South Carolina and relying on family, but when school rolled around again, it was time to go back, and we were in the same place. We coped the way families with kids normally do, keeping busy and exploring the island. What we truly relied on, however, was the support of other families in the housing tower. They brought dinners over, helped watch the kids, and took the time to get to know us — since we were on the same floor, we'd let our boys ride bikes through the hallway while we sat in the doorway and chatted.
Military families come in all shapes and sizes, from the parents who see their sons and daughters off, to the spouses and children waiting at home, to each Marine in a unit supporting one another. Those of us in the tower became our own sort of family…and not just Marine families, but Navy too. We had that military connection and understood what each was going through as a military family. We clicked.
This November, our nation takes the time to appreciate all of your contributions and sacrifices as a military family. Without you, our Marines and Sailors would not be where they are today — you are the Force behind the Force.
For those who would like to learn of opportunities to contribute further in honoring our Military Families this month and throughout the year, please reach out to your local Marine Corps Family Team Building office, and your installation Volunteer Coordinator.
---
By Jessica Takach. Takach has been married since 2005 to Captain Doug Takach, a "Mustang Officer" of 14 years of service. We asked Mrs. Takach for her thoughts on resiliency, sacrifices, and the strength of Marine family communities.