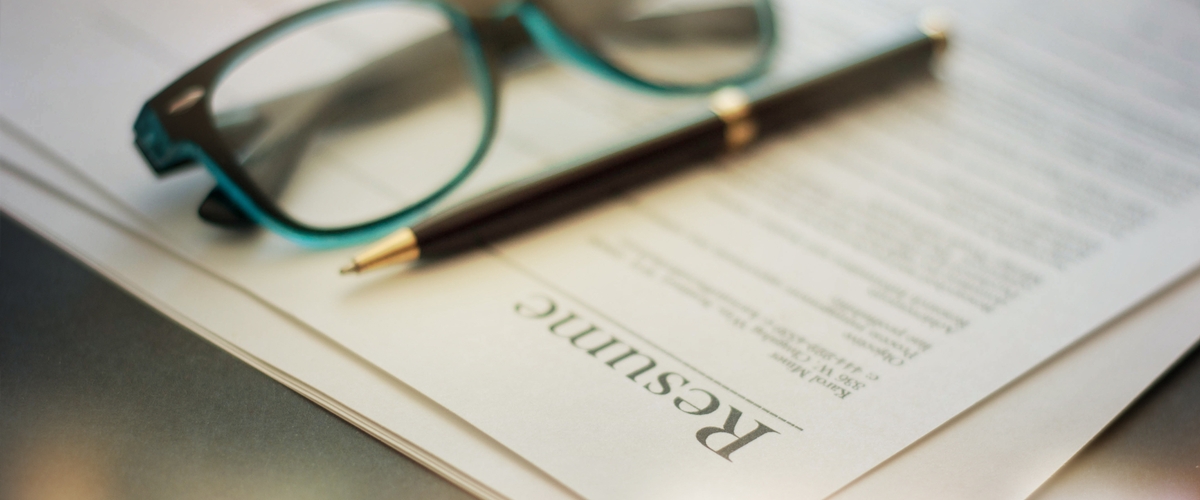 ---
Is your resume is perfect? Are you sure? We might all be familiar with the basics of writing a resume, but some easy mistakes can disqualify you from the job you're seeking. Double check your resume today and get started on landing the job you want.
You didn't tailor your resume for the job.
When you don't tailor your resume for each job, you might miss reflecting important keywords from the job announcement.

For example, your resume might use the term "customer service" which might mean the same thing as "customer relations." If the computer program scanning resumes for critical elements doesn't recognize that "customer service" and "customer relations" are the same thing, it might rule you out before a real person ever sees your resume. So, pay special attention to the keywords provided in the job listing.

In addition to this very literal aspect, tailoring your resume for the job might mean that you emphasize certain experience or skills in some way. One way to enhance certain skills is to reorder some components of your resume — place ones that are most relevant to the job you're seeking first.

Tailoring your resume might also entail following any formatting or content guidance provided in the job announcement. Failure to include all the required information or conforming to prescribed formatting might result in your disqualification from consideration.

You haven't translated your experience to make it easy for the reader to see why you are qualified.

This is similar to the first example of reflecting language from the job announcement, but a bit broader.

The person reading your resume (a civilian hiring manager or the HR person your resume goes to before it gets to the hiring manager) might not be a subject matter expert in your field, so you can't expect that the reader automatically understands some of the nuance that you do.

This is crucial for all people making a career change and especially important for Marines who are writing resumes for civilian hiring managers and HR personnel who may have little or no experience with the military, let alone the Marine Corps. You must make the effort to make it as easy as possible for the reader of your resume to say "Yes! We want to hire this person! This person brings a wealth of applicable experience and accomplishments. I can't wait to see what they accomplish here." Be sure that you remove all jargon and any unexplained abbreviations.

Your resume doesn't demonstrate that you are motivated, active, and forward-thinking.

Do you use active, powerful verbs to describe your experience? Or do you use passive construction and weak verbs? Is your resume for focused on your responsibilities or your accomplishments?

If your experience section uses "responsible for" or "responsibilities include," you probably don't come off as motivated, active, and forward thinking as a hiring manager would prefer.

Think about this, which sounds better?

Responsible for building network and providing outreach and support to promote Marine and Family Readiness.

or

Cultivated and maintained professional relationships with multiple organizations to provide necessary outreach and support; worked closely with the pillars of the Preservation of the Force and Family program to promote Marine and Family Readiness.

You don't quantify information on your resume.

Quantities help a hiring manager appreciate the scale of your experience. Consider how you can quantify money, time, and amounts to demonstrate the scope of your work and to more easily show the breadth of your accomplishments. Quantifying elements of your resume often fit in the results or "R" part of your STARS statements.

You've included information that doesn't belong on your resume.

Unless any of the "extras" listed below specifically relate to the job that you are applying for, they are irrelevant to your job search. These "extras" can negatively impact the potential employer's perception of you. Leave them off your resume. Remember that the purpose of your resume is to get you an interview. "Extras" include:

a photograph
military rank
hobbies (unless they directly relate to the position for which you are applying, and even then, it's better to include this information in your cover letter or interview)
personal information (height, weight, age, race, religion, marital status, parental status, disability rating, or salary information)
unprofessional email addresses
links to your personal social media accounts (other than LinkedIn) or websites
"References available upon request"
falsehoods

Your resume is sloppy.

Review your resume and make sure it is error-free. This includes misspellings, typographical errors, and incorrect word usage.

This also refers to formatting. Be consistent with your use of headings, capitalization, underlines, italics, bolding, and fonts. Use your resume formatting elements to lead your reader's eye through key points with headings, bullets, bold type, and white space.

Just as a potential homebuyer notices small things that just aren't right and then becomes concerned that bigger things are also not right, a potential employer might remove you from consideration if the small things aren't in order.

You didn't have somebody else review your resume.

Real talk: spellcheck doesn't count as having somebody review your resume.

You (and spellcheck) might not catch small grammar mistakes or incorrect or imprecise word usage. Do you want your potential employer to be the person who finds these mistakes? You might know exactly what you mean, but what you intended to convey might not be entirely clear to the reader. Have one or more people review your resume, including a member of your installation's Family Member Employment Assistance or Transition Readiness staff.
Other resources are available to you as you develop your resume. Check out the article, Marines, Don't Make These Common Resume Mistakes for a few more tips like those listed here. Also check out What's the Best Resume Format for You?
Still searching for more in-depth assistance with resume writing? Contact your installation's Family Member Employment Assistance or Transition Readiness staff and ask the Marine For Life Network on LinkedIn. You can also check out Marine for Life on Facebook or Twitter.