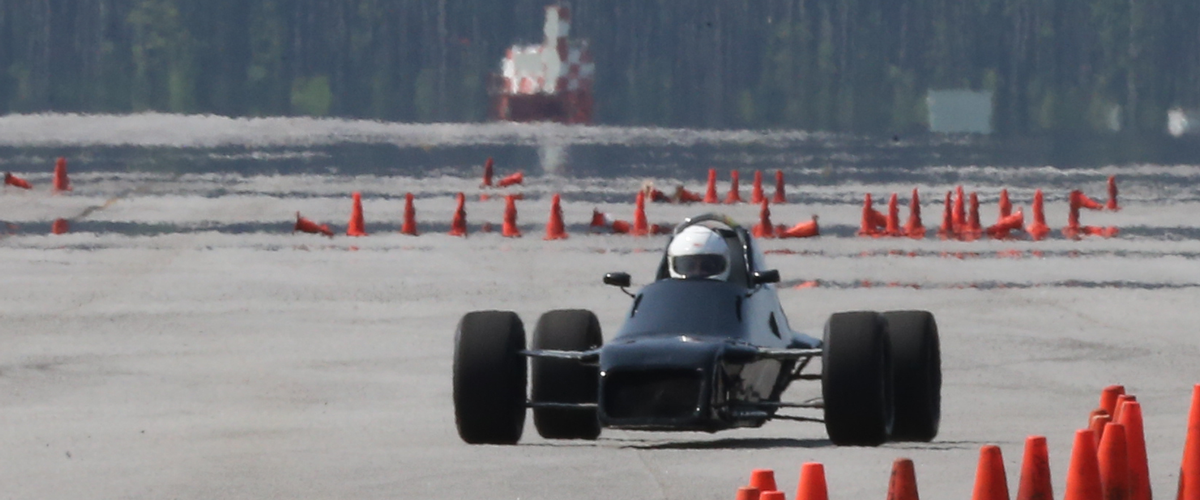 ---
On a typical Carolina July morning, the temperature is already 93 degrees with a heat index of 103. These conditions, however, do not stop the 60 or so drivers and additional 30 volunteers and spectators from participating in Autocross. Speeding around the runway and maneuvering through tight turns, weaving around cones and charging towards the finish — driving in Autocross is an exhilarating rush that requires quick reflexes, steady hands and mindful concentration.
Managed by the Sports Car Club of America (SCCA), this nationwide organization consists of like-minded persons who are passionate about amateur racing. From small races to huge annual events, SCCA provides a fun way for individuals and Service Members to blow off stress and burn up the pavement, while at the same time learning valuable skills for vehicle maneuvers, which can save lives on the highway by increasing safety awareness and improving a driver's decision making when on the road.
The Single Marine Program coordinates Autocross events on station with the SCCA and provides a handful of staff and volunteers to assist with the races. Anyone with access to the station can participate as either a driver (as long as their vehicle has passed a safety inspection), volunteer, or an audience member who has just come to watch as drivers push their cars through a quick and challenging course.
Drivers compete against each other for time in their corresponding classifications. There are different levels and categories to match your car type and experience level. Novice drivers can attend a novice school that is held the day before the race. Many drivers have cars specifically for racing while others race in the same car they drive to work in. Drivers and passengers must wear helmets and each car must have visible identification and classification numbers. Pros and long-term participants have invested in magnetic numbers to attach to their doors while many novice drivers use good ol' blue tape on their windows. The spirit of competition is balanced with camaraderie as participants help each other by sharing tools, cooling off tires and offering tips and advice. This event is a great way for our young Marines to have a positive, controlled environment to have fun and release energy.
The Autocross event is also an adrenaline rush opportunity and promotes a positive and safe environment that can assist as a coping outlet. Adrenaline rush opportunities can help as a resiliency training tool, especially after deployments when a Marine's adrenaline is on overdrive.
Enthusiasts travel year-round to participate in multiple Autocross events across the nation, but the casual driver can stay close to home and still enjoy several races each year. The sport is open to all individuals, 18 years and older, who are licensed to drive. Some races even have a junior division with a special go-kart classification. If you've ever wanted to squeal your tires, zoom around turns and speed as fast as your heart will let you without the risk of getting a ticket, Autocross is for you.
For information on Autocross or other activities the Single Marine Program sponsors, check out your local installation's Single Marine page.