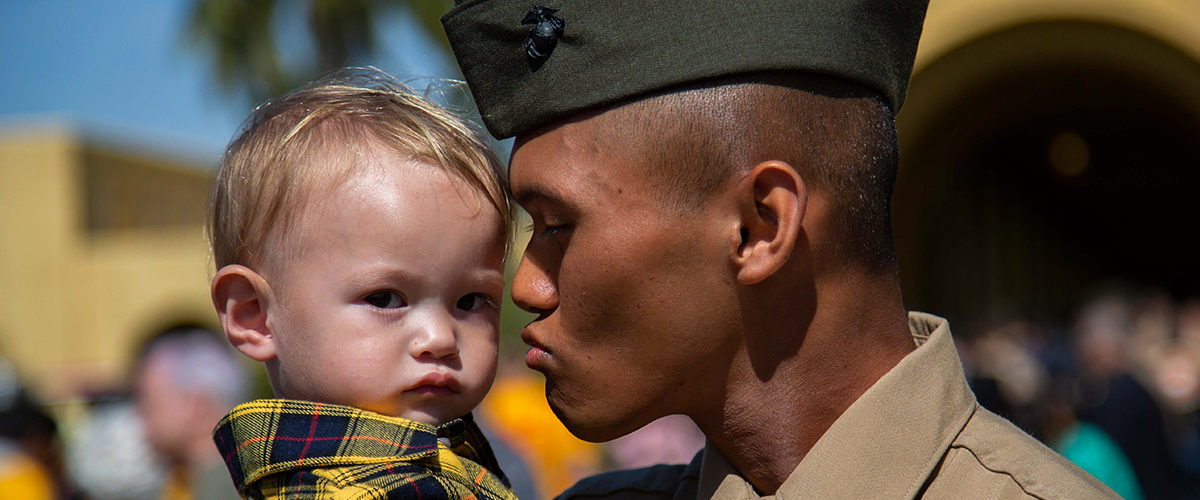 ---
April is nationally recognized Child Abuse Prevention Month (CAPM). The theme for this year is "MilParents Rock." The aim is to assist parents in building a foundation for well-being that helps them feel secure and be a rock for their children.
Everyone in the military community plays a role in creating safe and healthy spaces for our military children to grow. Parents, community members, and military leaders can all take action to ensure our children thrive in safe and secure environments.
Parents
Find time to take care of yourself. Parenting is stressful; find ways to decompress and lower stress. Take a walk, connect with supportive adults, or do something enjoyable. It is important to make time for yourself.
Build stronger parenting skills. There are numerous free resources available through Military OneSource and supportive services available through New Parent Support Program (NPSP) or Family Advocacy Program (FAP).
Community Members
Offering support to a stressed parent can go a long way. Invite them for coffee or a meal, babysit their kids, or offer a listening ear. Providing them with opportunities to recharge their batteries can have lasting results.
Be a trusted adult to military kids. Show that you are dependable and willing to help. Trust your gut when something doesn't feel right.
Military Leaders
Educate yourself and your Marines on how to prevent and respond to suspicions of child abuse. Experts from FAP are available to come to your unit and provide training and information.
Know the installation's programs and resources. Encourage Marines and their families to access these services. For example, when Marines are expecting a new baby, talk to them about the NPSP.
Marine Corps installations host events and activities throughout the month, of April, in recognition of CAPM. These events are critical opportunities to raise awareness of warning signs, promote service availability, build skills, and provide community education. Leadership support of these events is instrumental in making it clear, by word and deed, that child abuse is not tolerated in the Marine Corps.
Reporting known and suspected abuse is mandated for all Marine Corps personnel and is the right thing to do. Reporting your suspicions may stop the abuse and enable the family to get assistance. Contact your local FAP to report known or suspected abuse. FAP can provide support, counseling, home visitation, and referrals to additional needed services. Contact law enforcement if you believe that a child is in immediate danger.