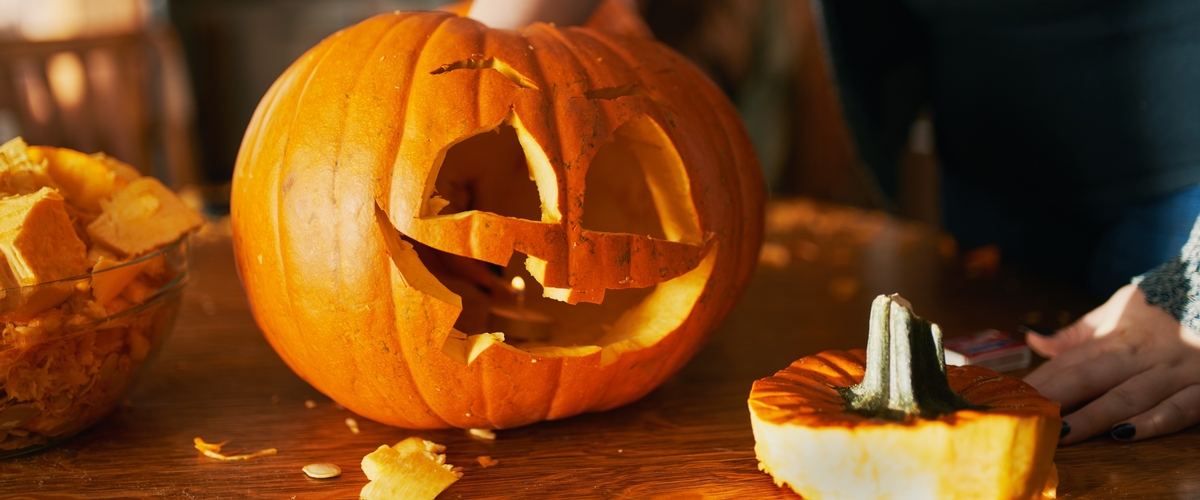 ---
Happy Halloween from Marine and Family Programs! Have you carved your pumpkin yet? If not, check out some of these tips from Good Housekeeping on how to create a perfectly scary jack o' lantern — and build in some family time as well.
Pick out the right pumpkin: The best carving pumpkins are those with a sturdy stem, no bruises, and a flat bottom — you don't want it to roll around while you're carving!
Cut out the lid on an angle: Although your instincts may tell you to cut the top straight down, make your cuts at an angle. That way, the lid won't drop down into your pumpkin (and the gross pulp!) once you've cut it out.
Scoop out all your pulp — and then keep going: Once you've scooped out the pulp, thin the inner wall of the "face" area to 1 ¼ inch thick so it's easier to carve.
Hold the pumpkin in your lap: It's easier to carve facial features when the face is looking up at you. Carve your face with an up and down cutting motion (unlike the top!). This will make your cuts look cleaner.
Use your scraps creatively: For example, make ears or a tongue out of your discarded pieces.
Keep your pumpkin fresh: Spread petroleum jelly on the cut edges to seal in moisture. If your pumpkin does shrivel, you can revive it for a bit with a facedown soak in cold water.
With these tips your Halloween pumpkin is sure to be perfect and carving pumpkins together is a great way to cultivate relationships with your family members. For more ideas on how to develop communication and relationships with those close to you or other recreational ideas, visit your local MCFTB Office.