Location
MCX Marine Mart - Cannon Air Defense Complex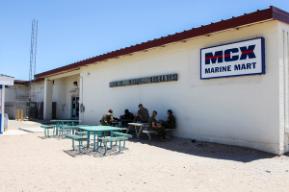 Hours
Sunday
CLOSED
Monday
7AM–3PM
Tuesday
7AM–3PM
Wednesday
7AM–3PM
Thursday
7AM–3PM
Friday
7AM–3PM
Saturday
CLOSED
Closed Federal Holidays
The Marine Mart aboard Cannon Air Defense Complex features a full assortment of convenience items and beverages.
MCX Marine Mart - Flight Line
Store Hours
Sunday
CLOSED
Monday
6AM–6PM
Tuesday
6AM–6PM
Wednesday
6AM–6PM
Thursday
6AM–6PM
Friday
6AM–6PM
Saturday
CLOSED
Closed Federal Holidays
WTI Hours
Sunday
6AM–10PM
Monday
5AM–12PM
Tuesday
5AM–12PM
Wednesday
5AM–12PM
Thursday
5AM–12PM
Friday
5AM–12PM
Saturday
6AM–10PM
Closed Federal Holidays
WELCOME TO THE FLIGHTLINE MARINE MART!
The all new Flightline Marine Mart features a full assortment of convenience items and beverages.
We also have a fresh drinking water station sold by the gallons.
MCX Marine Mart - Gas Station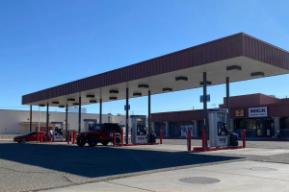 Store Hours
Sunday
10AM–5PM
Monday
5AM–9PM
Tuesday
5AM–9PM
Wednesday
5AM–9PM
Thursday
5AM–9PM
Friday
5AM–9PM
Saturday
8AM–5PM
Holidays
10AM–5PM
Closed Nov. 25, Dec. 25, Jan. 1
WTI Store Hours
Sunday
5AM–10PM
Monday
5AM–10PM
Tuesday
5AM–10PM
Wednesday
5AM–10PM
Thursday
5AM–10PM
Friday
5AM–10PM
Saturday
5AM–10PM
This facility has a great assortment of merchandise, ready to eat food, hot and cold beverages, your favorite energy drinks, beer and distilled liquor for those on the go.
The fuel pumps are available 24 Hours a day, with a convenient pay at the pump system which accepts STAR and Government travel cards.
The new Chopz food counter located inside, features a large variety of made fresh daily menu items pizza, burgers, sub sandwiches, wraps and salads, just to mention a few.