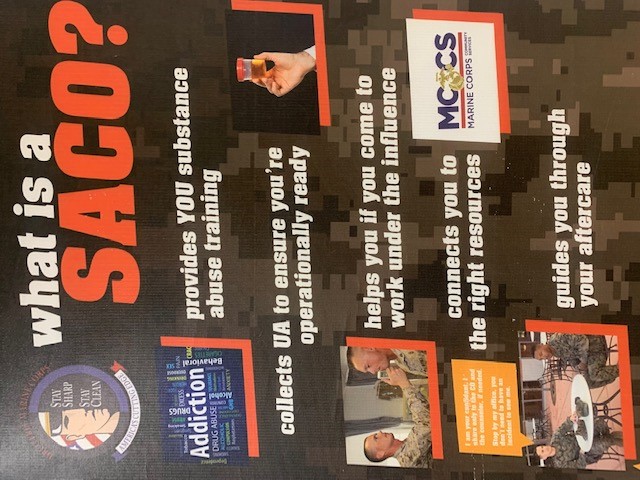 REQUIREMENTS (Ref: MCO 5300.17A):
Must be appointed in writing by the Commanding Officer, MOS 0149, for a minimum of one year.
Training must be completed within 45 days of appointment..
Must be SSgt or above. Sgt at the discretion of the Commanding Officer.
Must provide LOA, Current Cyber Awareness Training Certificate of Completion and completed SAAR-N Form (DD-2875
LIMITATIONS:
WING Order 3810 states: "c. Collateral Duties: Intelligence personnel holding a 02XX MOS. . . are prohibited collateral duties to include Substance Abuse Control Officer."
MCO 1752.5B, Sexual Assault Program and Response states: "Commanders shall not appoint the following as SARC/UVA. . Substance Abuse Control Officer (SACO).
Marines assigned as a SACO who is in recovery from substance abuse or domestic violence problems must have a minimum of two years sobriety or abstinence, and s strong personal recovery program.
Training dates are subject to change. For more information please call 928-269-2791