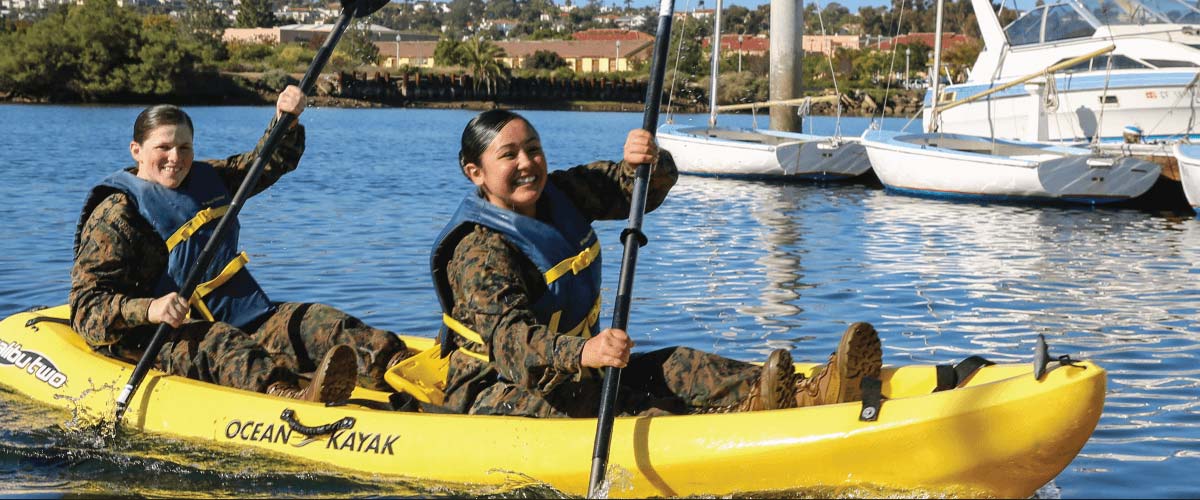 ---
Have you ever taken a walk outside to calm yourself when you were feeling stressed or frustrated? Or did you spend time outside thinking over a difficult decision you had to make?
Turns out science has your back on these strategies, the Consortium for Health and Military Performance (CHAMP) reports. You reap many benefits by immersing yourself in nature or "nature bathing" (known in Japan as shinrin-yoku or forest bathing).
Nature bathing can decrease stress—and the impacts of stress on your body by lowering your heart rate and blood pressure. What happens inside is influenced by the outside.
Outdoor Recreation keeps brain cells nourished and healthy, improving memory and mental well-being. Experiences in nature increase positive mood by releasing endorphins.
Reduced anxiety and depression
Increased energy
Better sleep
Stronger immune system
Mindfully spending time in nature has been shown to strengthen spiritual fitness, help fight depression, lower anxiety, and boost your immune system and overall well-being. Nature bathing can increase creativity and problem-solving, too.
CHAMP offers the following pointers for connecting with nature to build spiritual fitness:
Use all five senses to fully savor the nature around you.
Take time to really look at and appreciate the blue of the sky or water, the green on the trees, and the white of the clouds.
Listen to the rustling of the leaves, the movements of water, and the sounds of animals or insects.
Feel the wind breezing through your hair or the sun warming your skin.
Taste the crispness of the air and smell the freshness of being outside.
Researchers found that spending time relaxing outside can influence mental health. Hiking, camping, fishing, kayaking, stand-up paddleboarding (SUP), and other outdoor recreational activities can be great ways to manage stress and strengthen all aspects of Total Force Fitness: physical, mental, social, and spiritual.
Take advantage of the programs and resources available at your installation and begin connecting with yourself, fellow Marines, and neighbors.
MCCS Outdoor Recreation offers a wide variety of activities such as parks, trails, beaches, and lakes. It also offers equipment rental to help you connect to the great outdoors. The selection of equipment is designed to let you take advantage of the natural resources around you, such as, bicycles, boats, camping equipment, and winter and recreational sports equipment. Marines, family members, retirees, and DoD civilians are eligible to use equipment rental.
If you find the great outdoors is the place for you, consider these other opportunities to spend more time outside.
Recreational swimming helps Marines achieve health and fitness goals or unwind with family and friends. For families, spending quality time together in the water can bring members closer together and relieve stress. MCCS Semper Fit offers pools at installations; some pools are open year-round. Check with your local MCCS for pool events and activities.
Recreation centers host activities that provide opportunities for social interaction, life-skills development, and cultural awareness. MCCS recreation centers provide spaces for Marines to relax and participate in a variety of activities. The Single Marine Program offers different types of day and/or weekend trips that provide space away from the barracks.
Installation sports promote physical fitness, competitive spirit, and esprit de corps. Marines and authorized participants of all skill levels can take part. MCCS Sports Programs are year-round and offered in multiple formats; intramural sports, installation team sports, and youth sports. Contact your installation MCCS Semper Fit for a chance to get engaged.