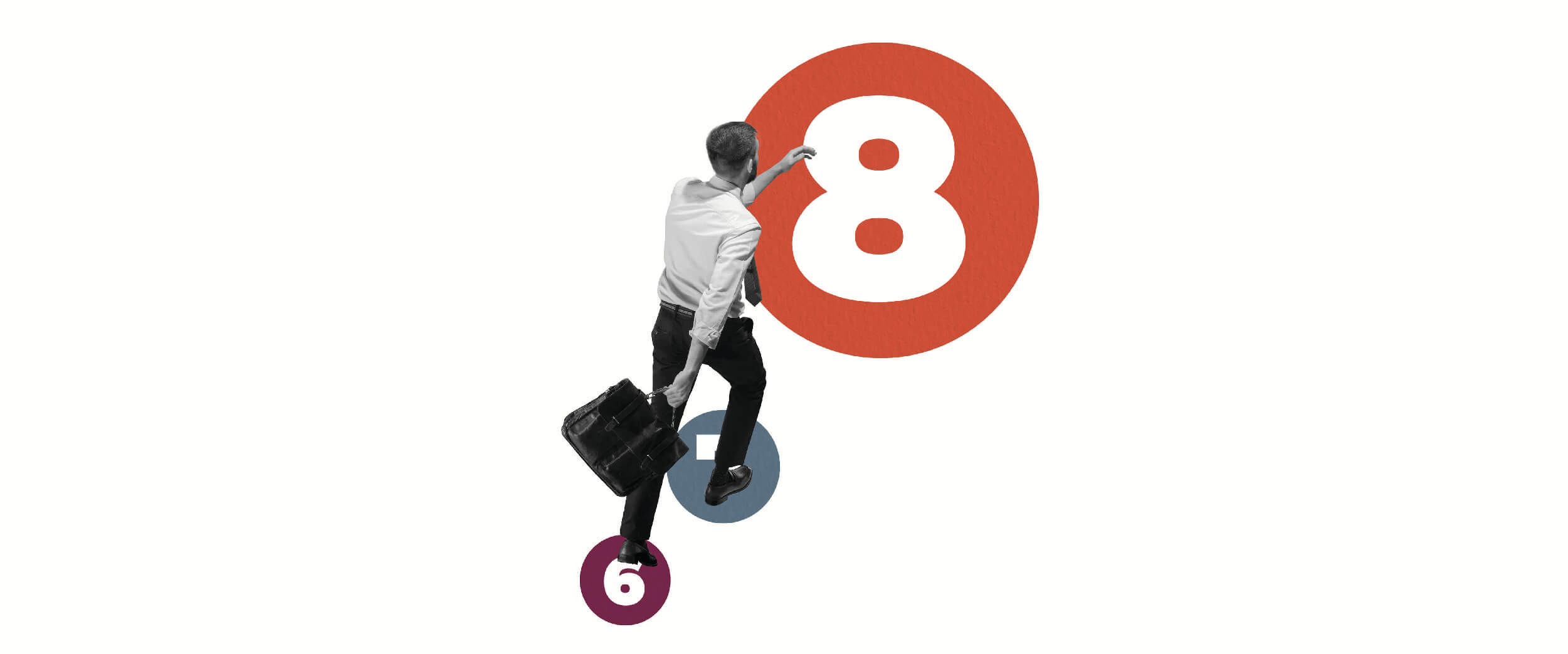 ---
1. Google yourself.
Specifically, if you are currently job searching or expect to be doing so soon, ensure you know what a recruiter or interviewer might find if they search for you online.

Why? Potential employers conduct searches to learn more about possible hires. You don't want anything to discourage a potential employer from moving you forward in the hiring process, and you don't want any surprises to throw you off your game during an interview. The top hits are likely to lead to your social media accounts. Speaking of…

2. Clean up your social media accounts.
Are there any questionable photos of you? Un-tag yourself from them, or better yet, delete them, even if they're private. Check your privacy settings for awareness of who can see your activity.

Have you made any comments that might cause a potential employer not to hire you? Have you complained about your current job or employer on social media? Have you made potentially offensive comments or jokes? If so, delete them.

Do your profiles or posts demonstrate poor communication skills? If so, address that.

Why? Potential employers are increasingly reviewing job candidates' social media presence. Don't give a potential employer a reason not to hire you.

Review your social media accounts objectively. Remember that having one or more social media accounts is your choice, and what you choose to include on them is a reflection on you (and your family, and the Marine Corps). While you can say, post, tweet, follow, like, pin, and share whatever you like, recognize that there may be consequences for your actions.

3. Take stock of any changes in your professional life.
Have you accomplished something significant recently? Received recognition for your work? Learned a new skill? Complete a degree or certification? Have you decided you want to pursue work in a different field than you currently work?

Why? This information will help you spruce up your resume, LinkedIn profile, and elevator pitch. It can also help you clarify your career goals and what steps you can take to pursue those goals (especially if you have already completed a Gap Analysis).

4. Update your resume.
Sure, you don't technically need a resume unless you're actively searching for a job. However, creating and maintaining a master resume is a good idea for everyone, even when you're not quite job searching yet. Like any skill, you get better at it the more you practice. Given how imperative it is for most of us to get a good job, it makes sense to practice often. Creating and maintaining your resume when you aren't actively job searching also takes some of the pressure out of the equation. You will still need to tailor it to specific job opportunities later, but it's far easier and less stressful to make small tweaks to an existing resume than to develop a new one, especially if you're on a tight timeline, which can often happen.

Why? Making small, frequent updates to your master resume to reflect the changes you identify in your professional life is much easier than doing a complete overhaul right before you start actively searching for a new job (or right before the closing date). Make your next job search easier.

Don't have a resume yet? That's ok! Get started by making an appointment with your installation Transition Readiness or Family Member Employment Assistance staff to review it.

5. Update your LinkedIn profile.
Not on LinkedIn? You should be! If you are a Marine, check out Why LinkedIn is for you, Marines!; If you are a Marine Spouse, check out Why LinkedIn is for you, Marine Spouse!

Make sure changes in your professional life are reflected in your LinkedIn profile. Did you complete a significant project? Learned a new skill? Taken on a new role, whether professionally or in a volunteering capacity?

Why? Your LinkedIn profile can help illustrate a number of positive factors, which hiring managers who research applicants on social media have said influences their decision to hire a candidate:
Your background information supports the job qualifications and your profile conveys a professional image.
Your personality seems to be a good fit with the company culture.
Your outstanding communication skills.
Your creativity.
6. Expand your network.
Join the Marine for Life Network regional LinkedIn groups that specialize in information specific to those regions:

• Northeast - CT, DE, IL, IN, NJ, NY, NH, MA, ME, OH, PA, RI, VT, and WI.
• Southeast - AL, D.C., FL, GA, KY, MD, MS, NC, SC, TN, VA, WV.
• Central - AR, IA, KS, LA, MN, MO, NE, ND, OK, SD, and TX.
• West - AK, AZ, CA, CO, HI, ID, MT, NM, NV, OR, UT, and WA.

MSEP's LinkedIn Discussion Board for military spouses is a good place for spouses to connect to other spouses.

In person. Get out and meet new people through new organizations, volunteering, hobbies, classes, or experiences.

Why? Even if you are not actively searching for a new job now, make future job searches easier. Cultivating a network takes time, so start now.
For more information about expanding your network, check out 7 Tips for Effective Face to Face Networking, Networking 101: Where Do You Go?, 5 Tips to Become a Networking Guru, Building Your Network as a Marine Spouse, Finding a Mentor as a Military Spouse, and What are LinkedIn Groups For?

7. Practice your elevator pitch.
Make sure changes in your professional life are reflected. Get used to verbalizing your value proposition in a short snippet.

Why? Everybody needs an elevator pitch. Practice it now to make it better and more natural later. Be prepared to adapt it to any situation.

8. Learn something new.
Take steps to further your career, whether that's in your current job or field, or a new role, job, or career field.

Why? Learning a new skill keeps you fresh, demonstrates the value-add you provide your employer, and helps potential employers recognize that you have the desire to learn, are flexible, are not stagnating in your job, are motivated, and value self-improvement. Need we go on?

Check out courses from Universal Class or Mango Languages, both available through your access to USMC MCCS Libraries. Get access information from your installation library.
Still searching for more in-depth assistance regarding your job search? Contact your installation's Transition Readiness and Family Member Employment Assistance staff and ask the Marine for Life Network on LinkedIn.